GPN CONFERENCE 2014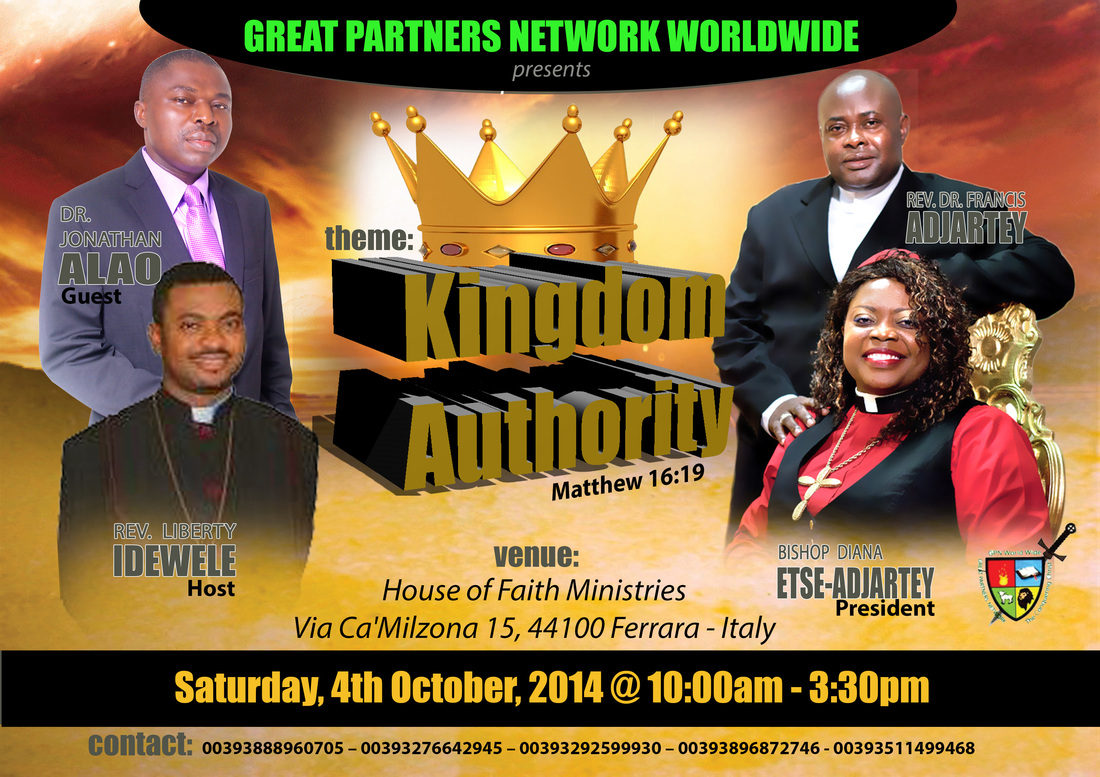 The purple clergy couple officiating the 10th marriage anniversary of Rev. Liberty and Pastor Marvis Idewele
---
---
ELEVATION CEREMONY REV. ELECT LIBERTY
GPN president and Italy Executive in Ferrara to elevate Ps. Liberty Idewele as a Reverend after seven and half years as a Pastor of House of Faith Ministry of which he is a founder. Subciquently, Rev. Liberty ordains his wife as a pastor who was previously a church worker.
GPN EXECUTIVE MEETING - FERRARA
Hosted by Rev. Elect Liberty's, The President and the GPN Italy Patron in ferrara Italy for the establishment of the next GPN conference.